Skip to content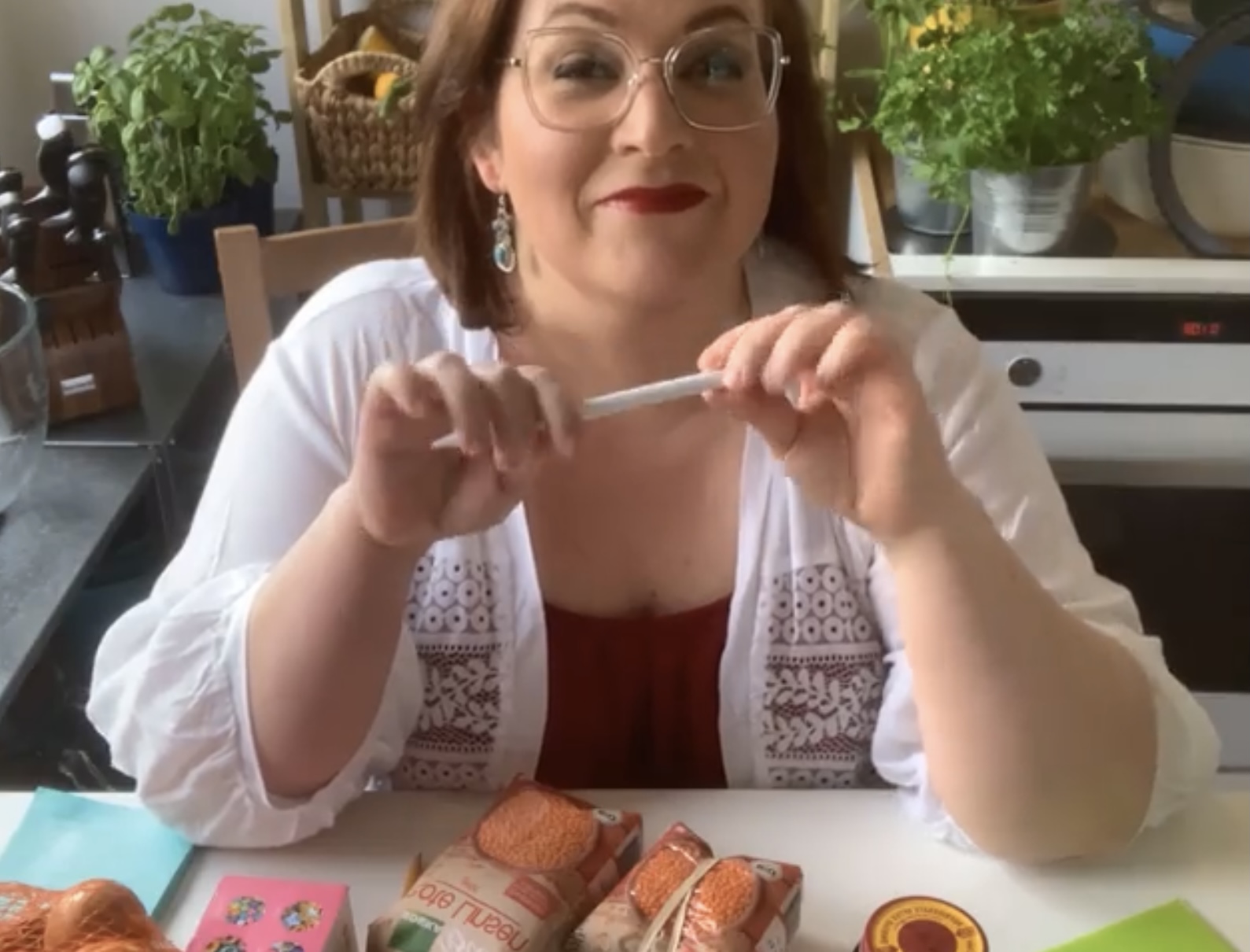 I hope you find a place here where you feel comfortable asking questions and learning about the true creative nature of cooking.
Welcome to my online cooking school! My name is Shannon Vavich. I'm a Marine Corps wife of 25 years and the mom to seven great kids. I started my cooking journey long, long ago. When I was six years old, I microwaved an entire block of cheese and served it to my little friends. With crackers. I was an instant legend in my neighborhood.
School was always fun for me and I was a good student in my little hometown of Florence, Oregon. My best day of school in all those years was the day I gave a pizza-making demonstration in my 10th grade English class. Never before had I leaped out of bed so fast as I did that morning, in order to get to school early enough to start my dough rising. Once again, legend.
I studied political science, classical vocal performance and Russian in college at the University of Oregon, and I got married to a United States Marine when I was 21. I dove into domestic life with all the fervor of a rabid squirrel. It wasn't long before I started throwing dinner parties for friends and colleagues of my husband. When my husband was deployed and I was lonely, I'd throw pizza movie nights for myself and my dogs. Again, legend.
My professional cooking life began when I was eight months pregnant with our oldest child. I took a cake decorating course at the Marine Corps Main Exchange, Camp Lejeune, North Carolina. I thought it would be one of the last things I would do for myself before I started life as a mother. I enjoyed it so much that I insisted on making my own baby shower cake. One year later, I was in business and my cakes were in high demand.
To make a long story short, we moved all over the world and had a lot more babies. My husband is still in the Marine Corps and he's now a colonel. I've always tried to do my best to keep working in the creative world of food as it sustains my spirit in a life and lifestyle that is demanding and difficult. I've now studied food and cooking in Morocco, France, Italy, Greece, Spain, England, Scotland, Japan, Germany, New Orleans, and in Pennsylvania Dutch Country – usually with a baby on my hip and a few more in tow.
I opened my cooking school in 2017 in our home on Seth Williams Blvd., Camp Lejuene, NC, and really found my passion there as a teacher. Not long after that my home sustained damage in Hurricane Florence (2018) and I closed. Two moves later we are living in Stuttgart, Germany and I've finally found the time to convert my blog into an online cooking school to replace the cooking school I lost in the hurricane. I finally found the time because I broke my leg and can no longer run around like a rabid squirrel – but that's a different story. I'm currently in the process of uploading more of my many recipes I've written over the years, building quality courses to purchase and fleshing out my new youtube channel with videos worthy of your time.
Please follow me on social media for lots of updates and (of course) stories and snippets into my daily life as a military wife, mom of 7, and dog and cat mom. I've found valuable connections online and I invite you to be part of my social media communities. Link icons are at the top of this website on the left.
See you soon!
Shannon Vavich